Our refreshed brand reflects our approach to create
lasting

change.

Discover a snapshot of our brand DNA below.
Real stories. From our lived experience college members.
Central to the work of the National Centre for Action on Child Sexual Abuse, is elevating the voices of victims and survivors to reduce stigma and promote healing. During the development of our refreshed branding, we consulted with our Survivor-led and First Nations College members, as well as lived experience stakeholders.
The selected visual direction aims to show that victims and survivors are not statistics; they are real people, they're moving forward, and bringing their stories with them. This illustrative direction aims to bring these stories and their lived experience knowledge to the forefront of the National Centre.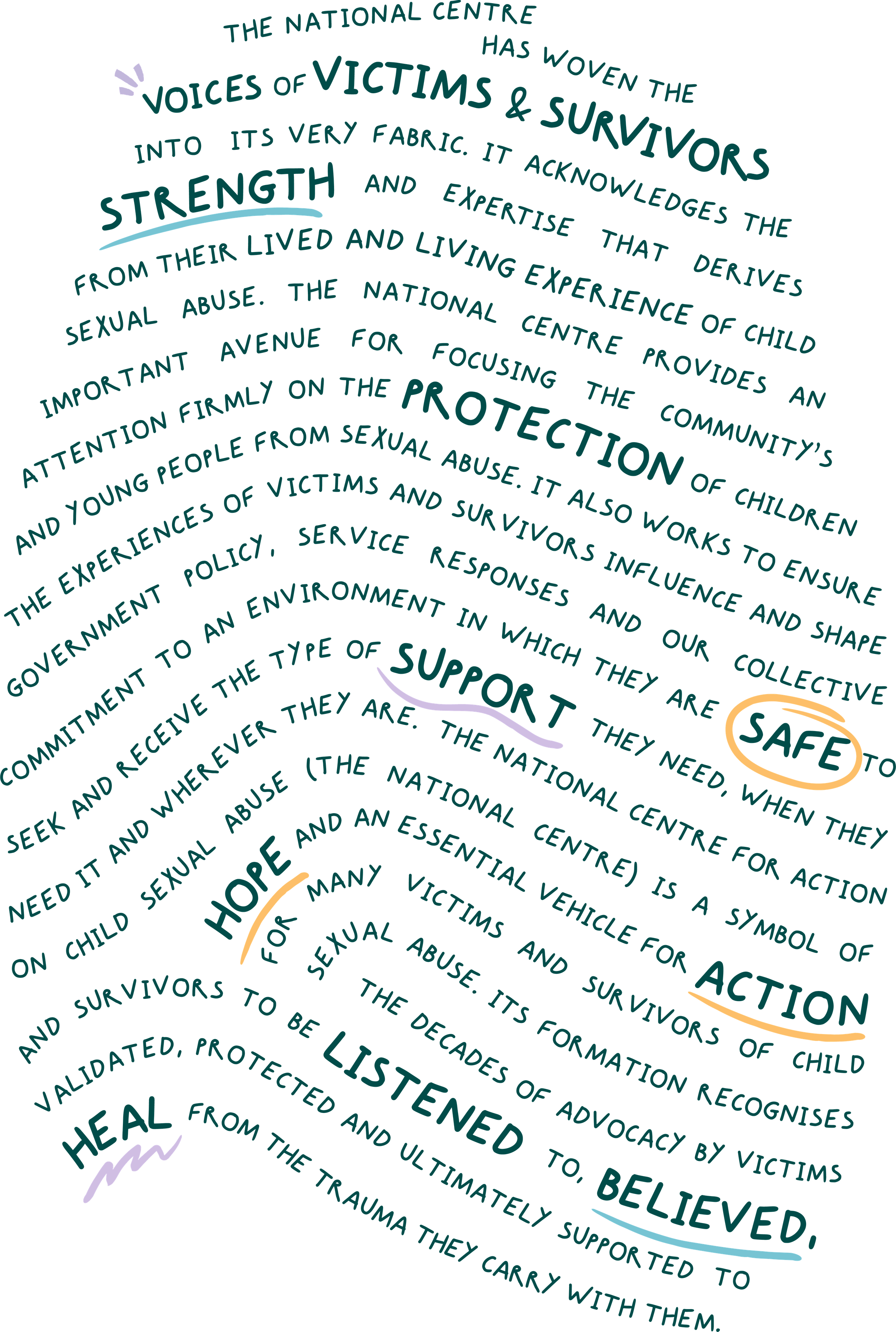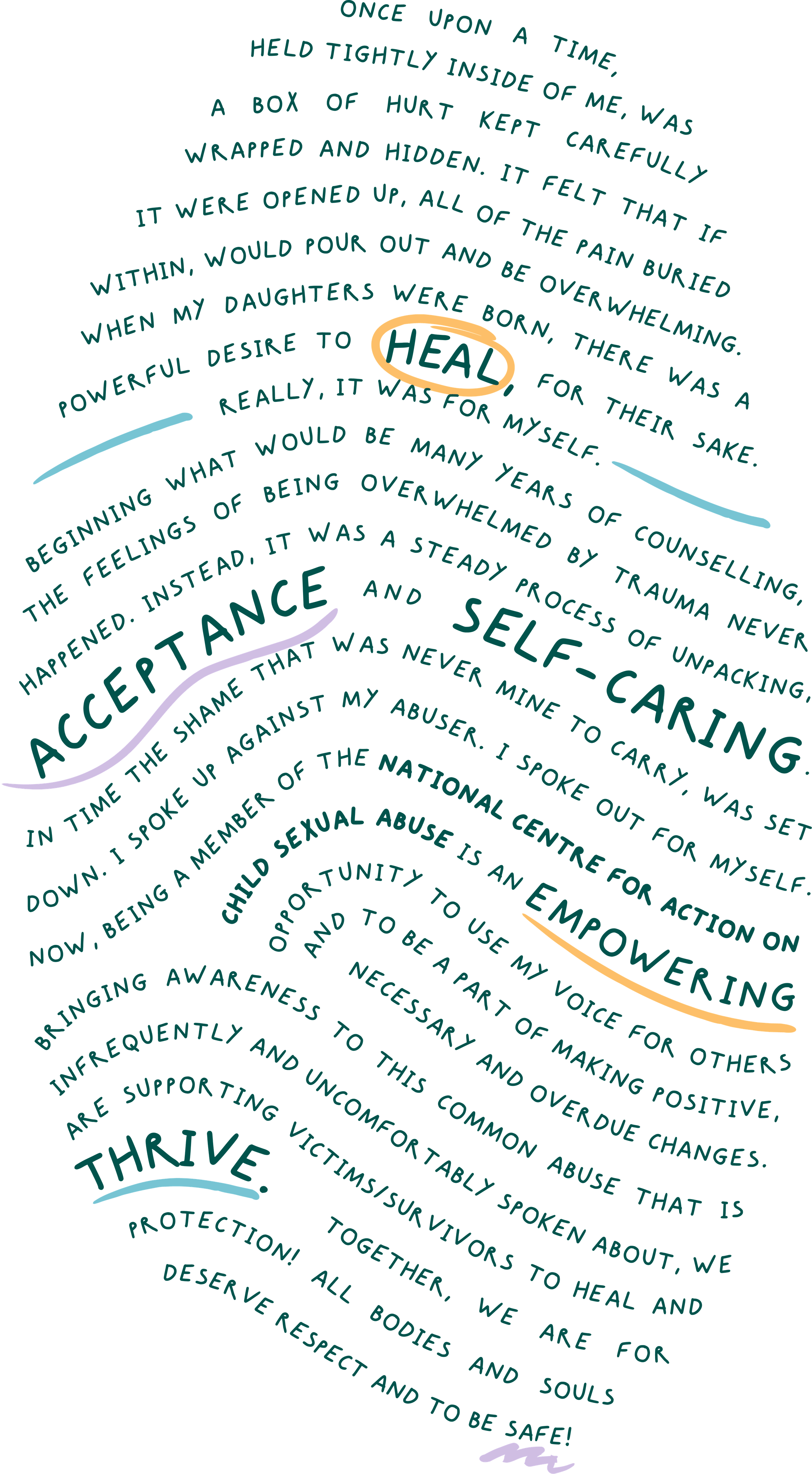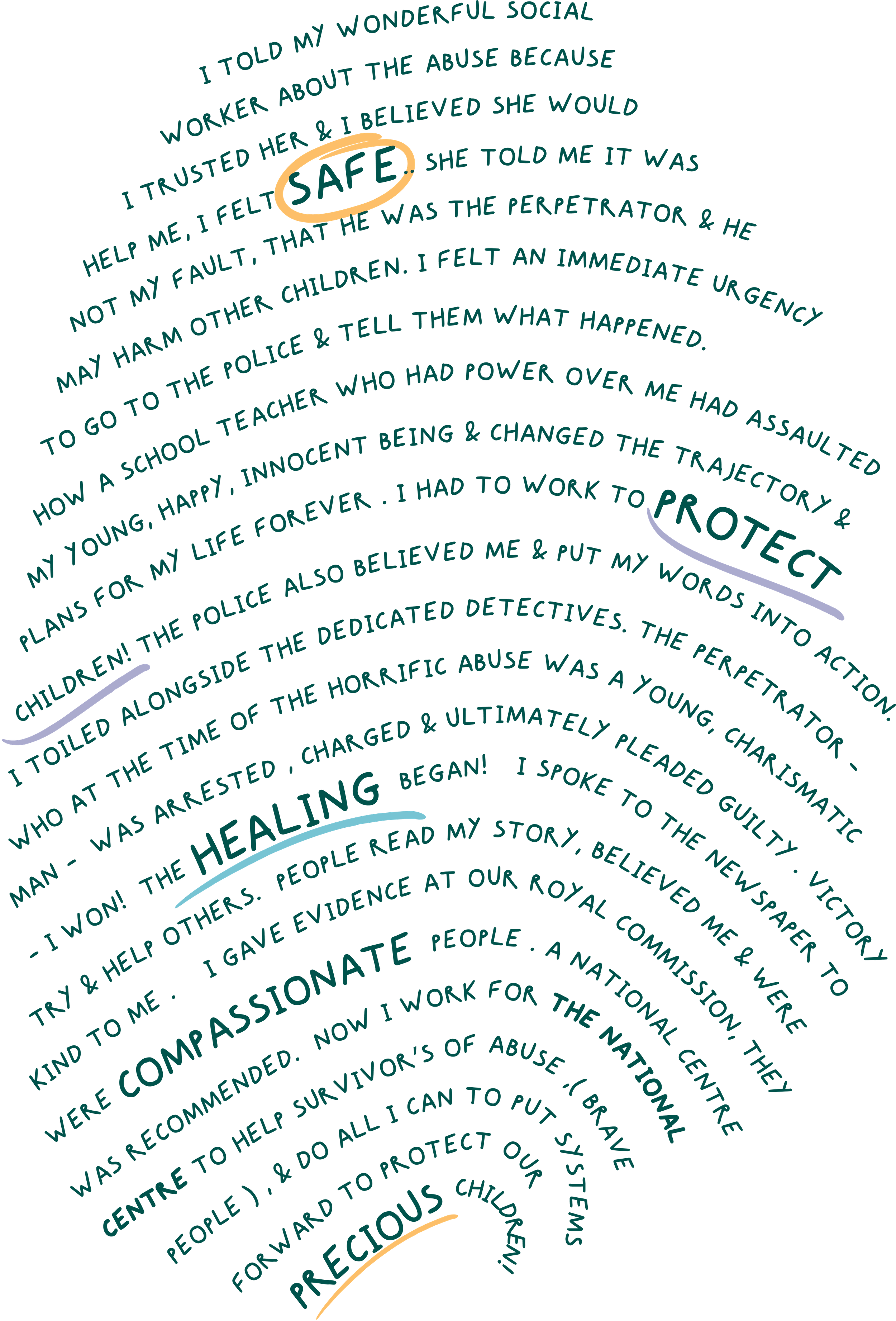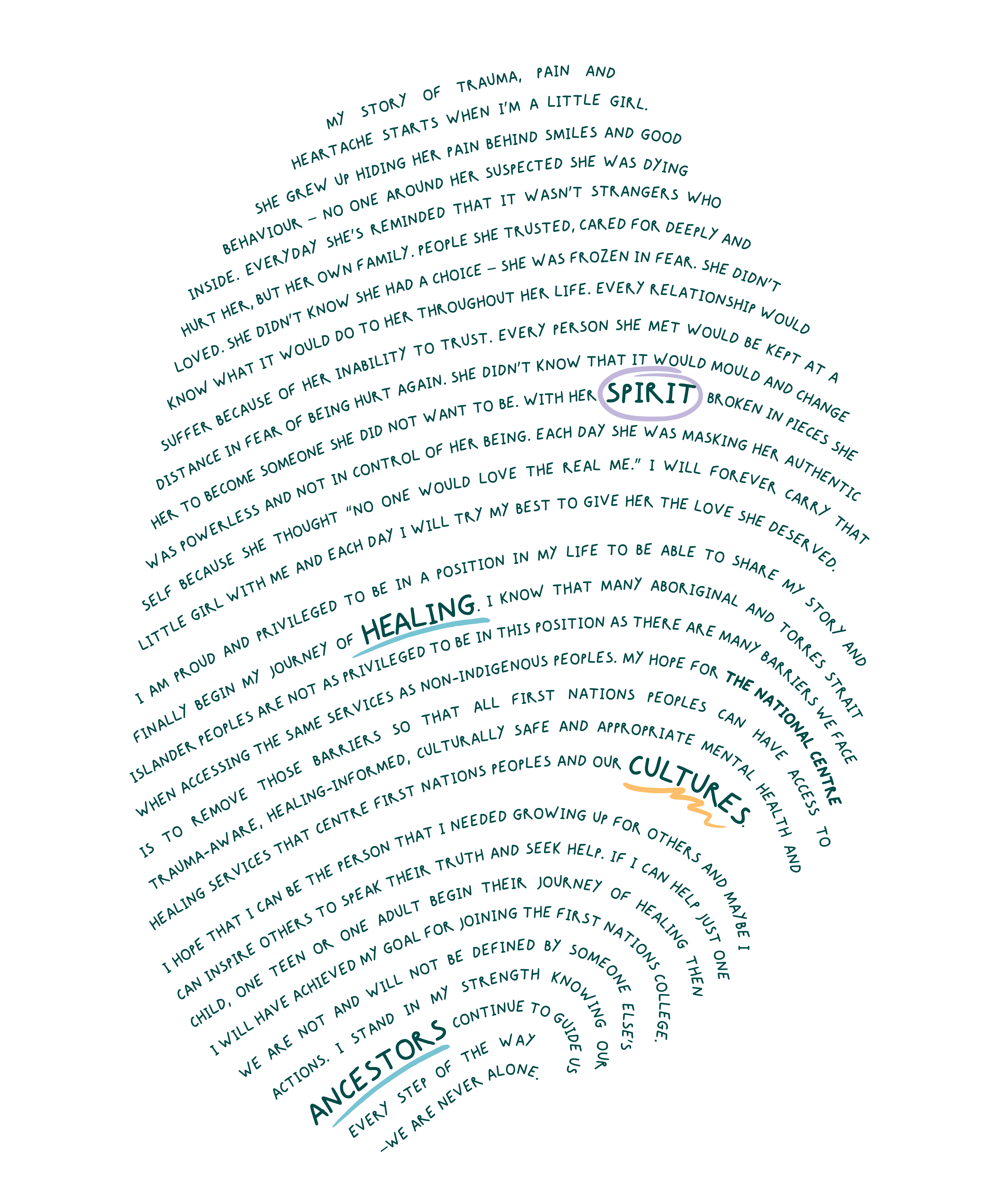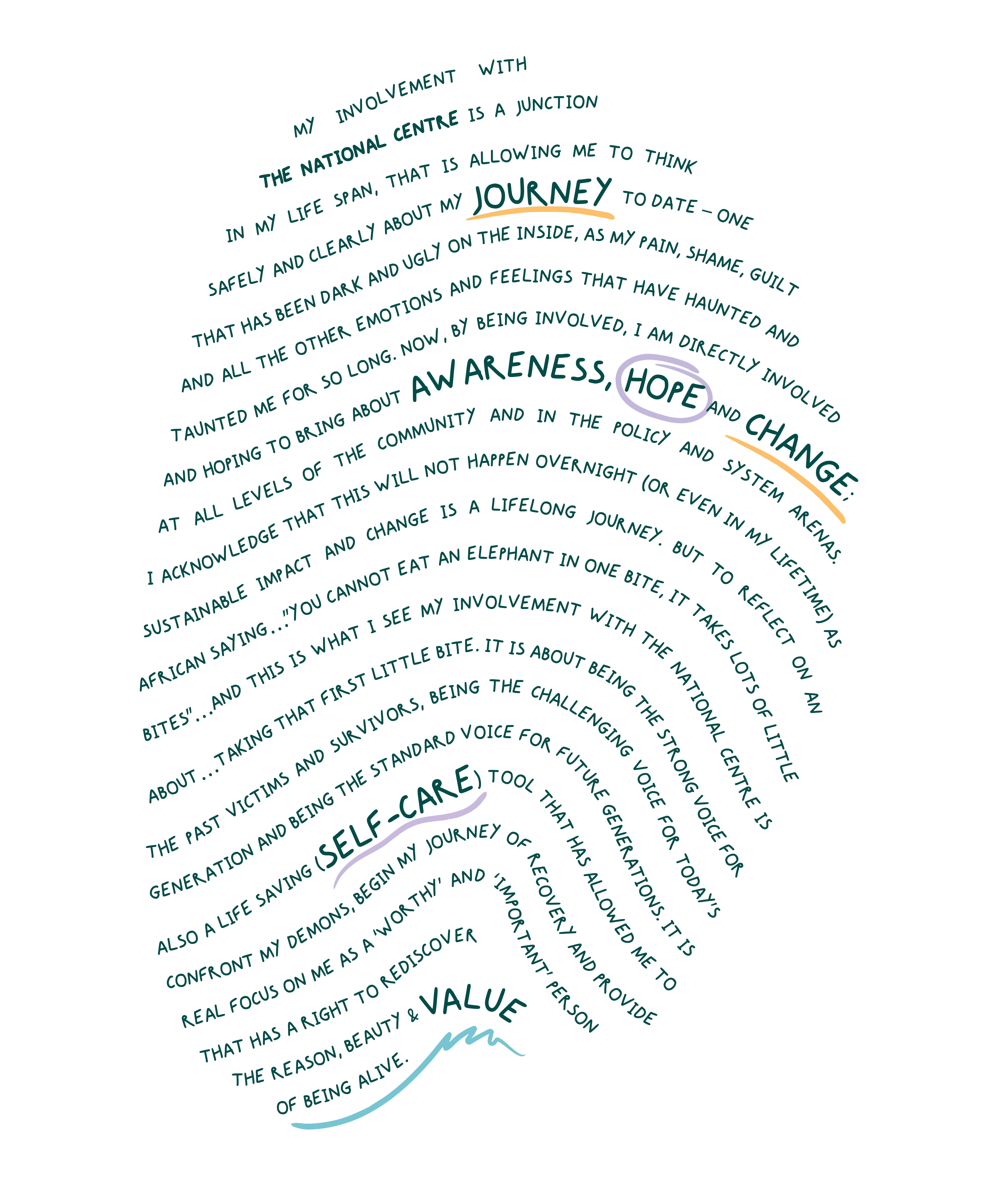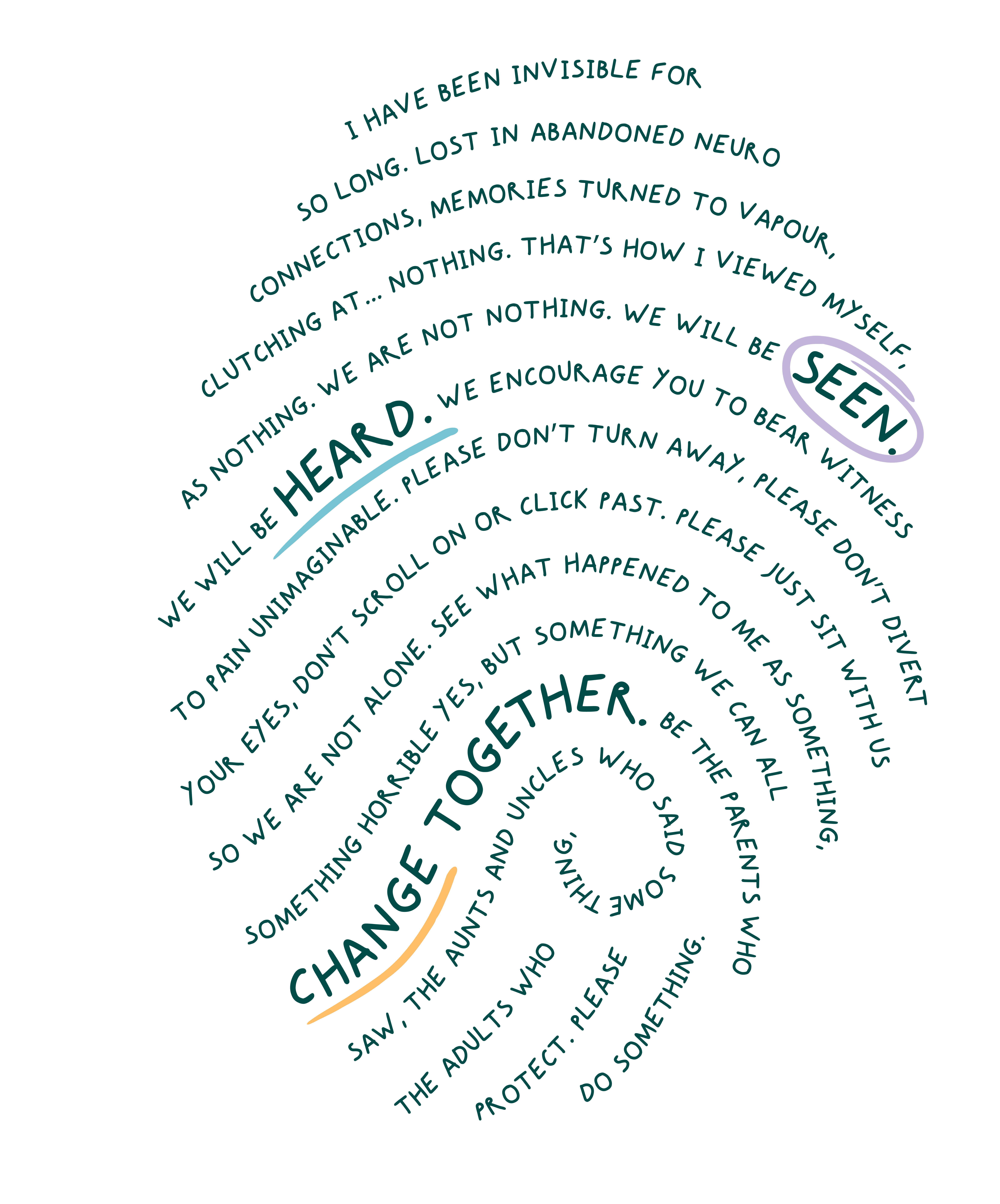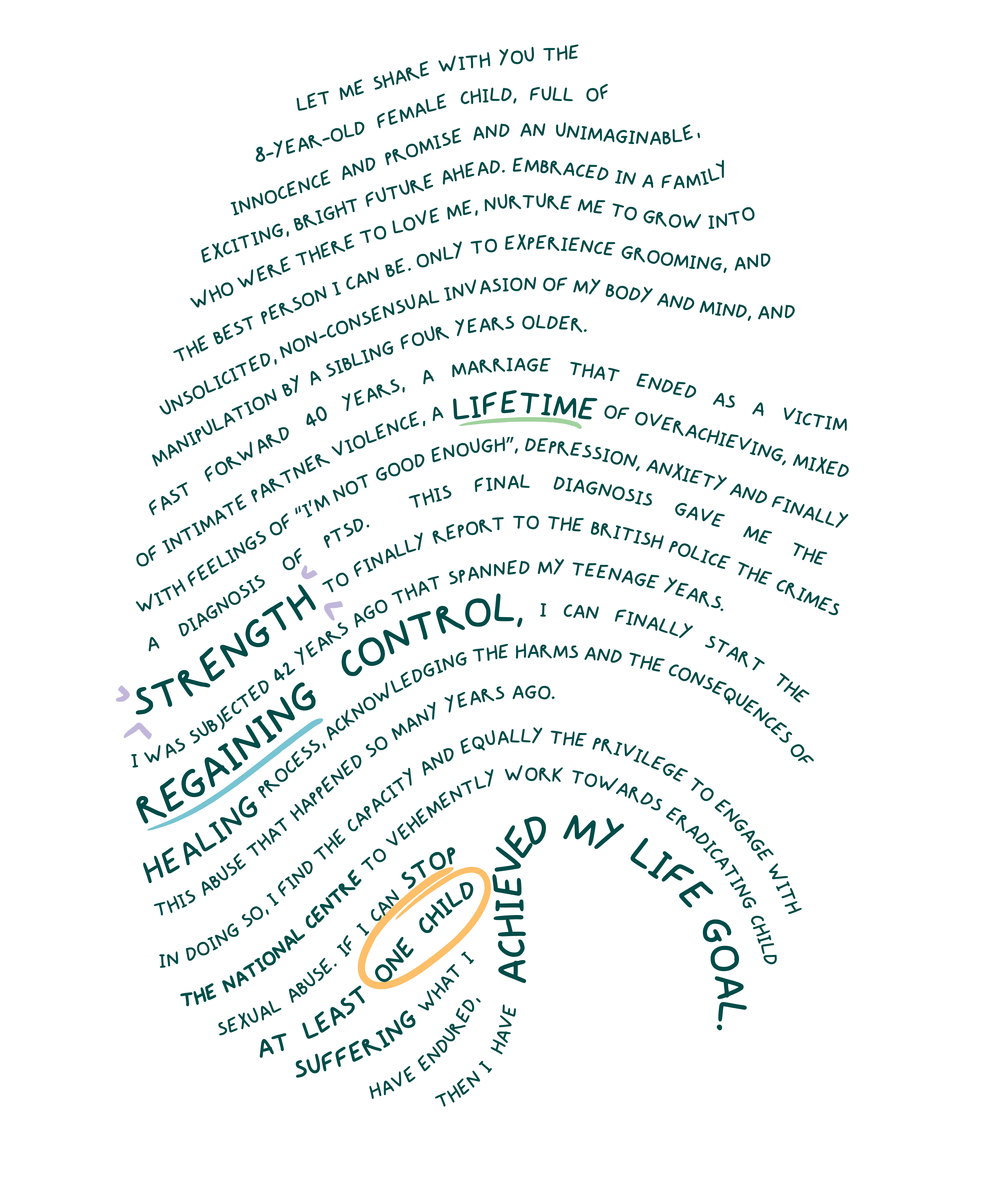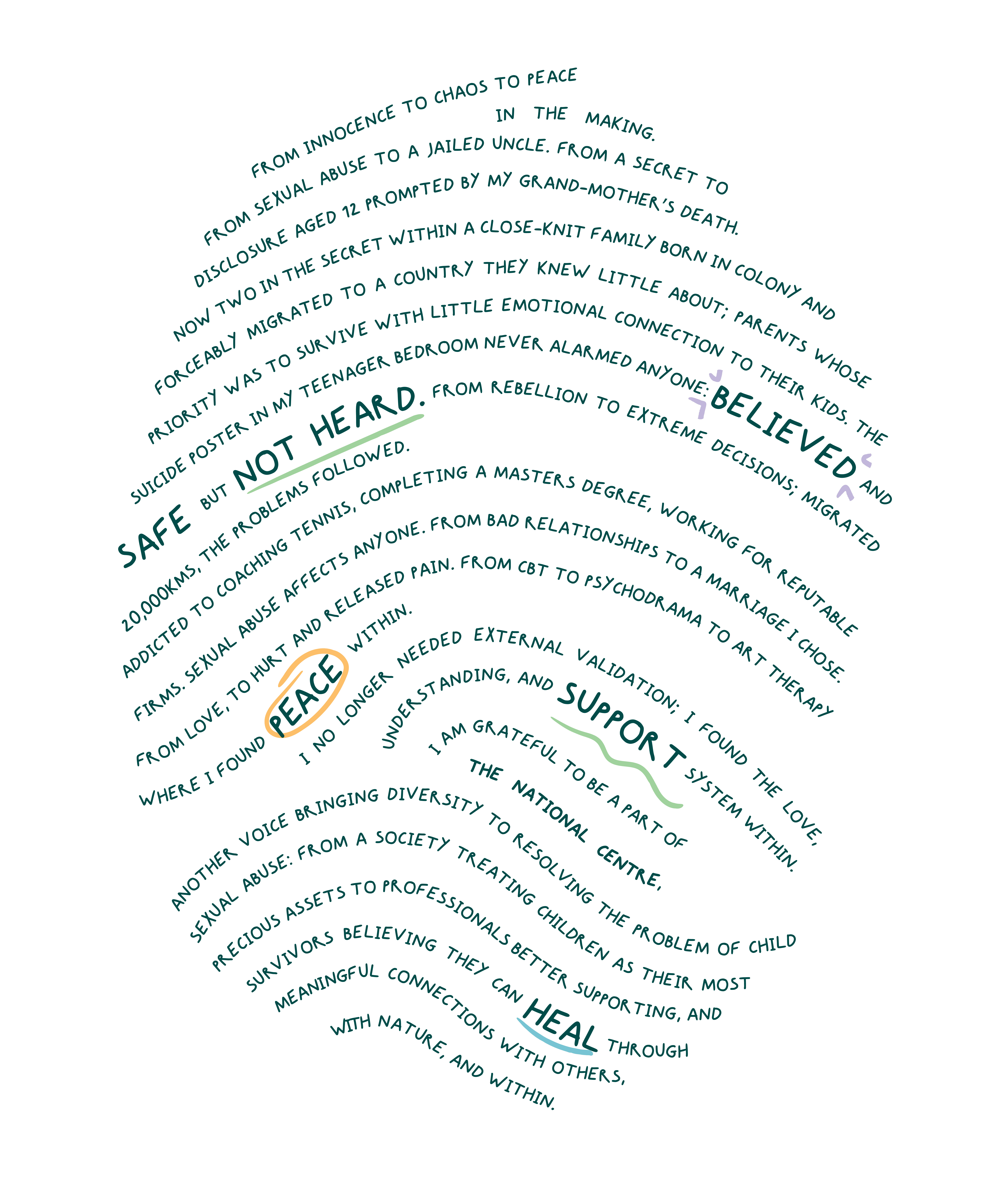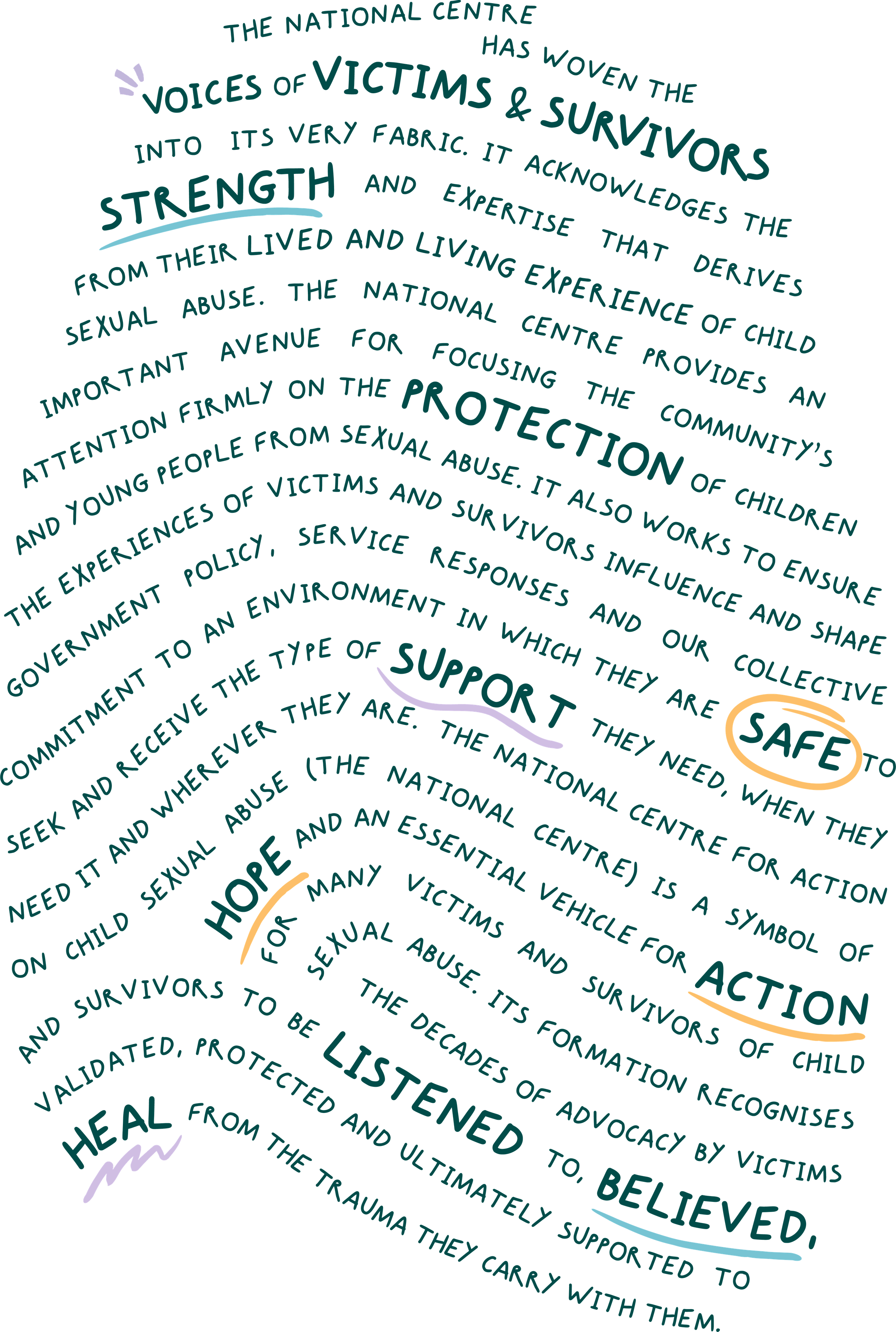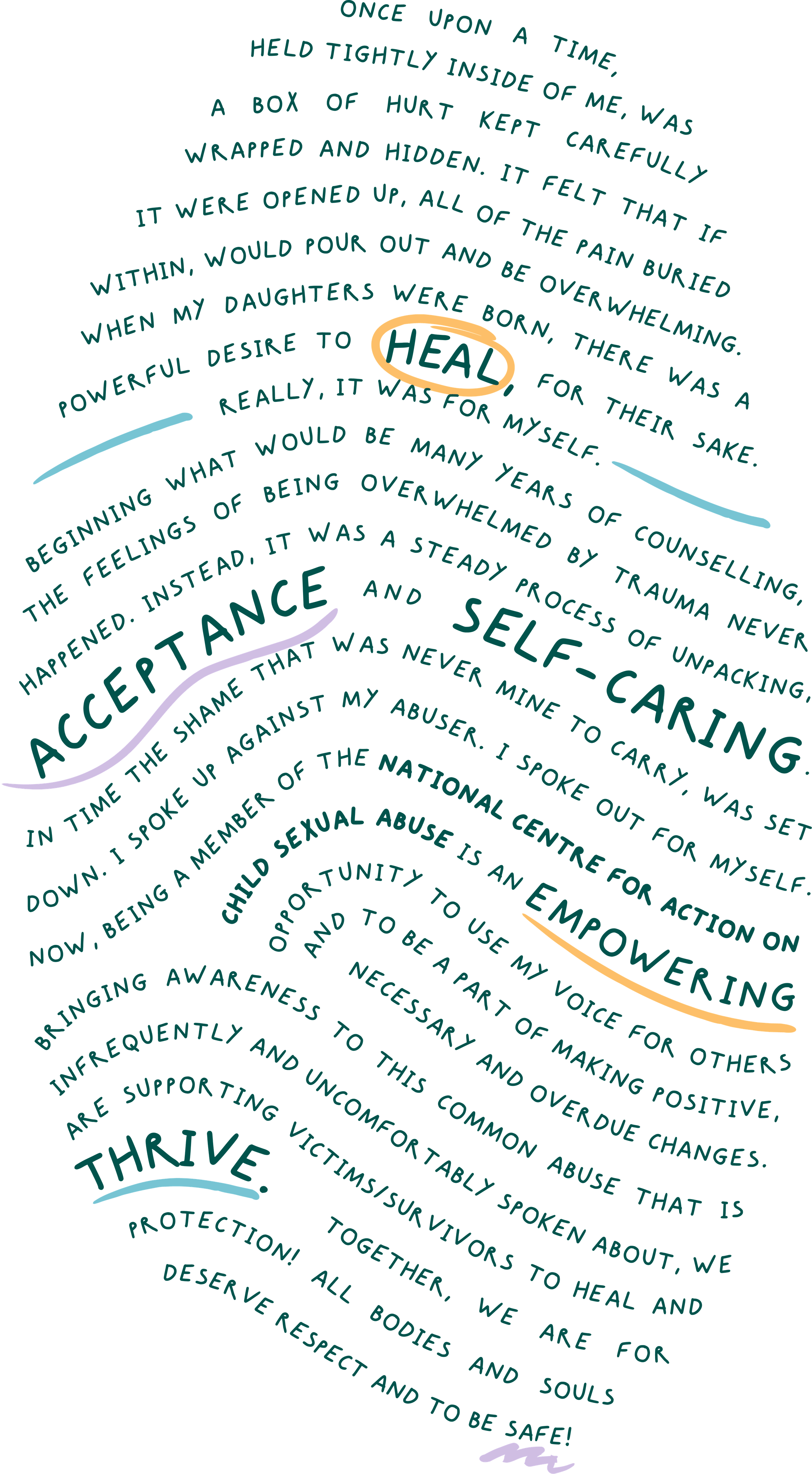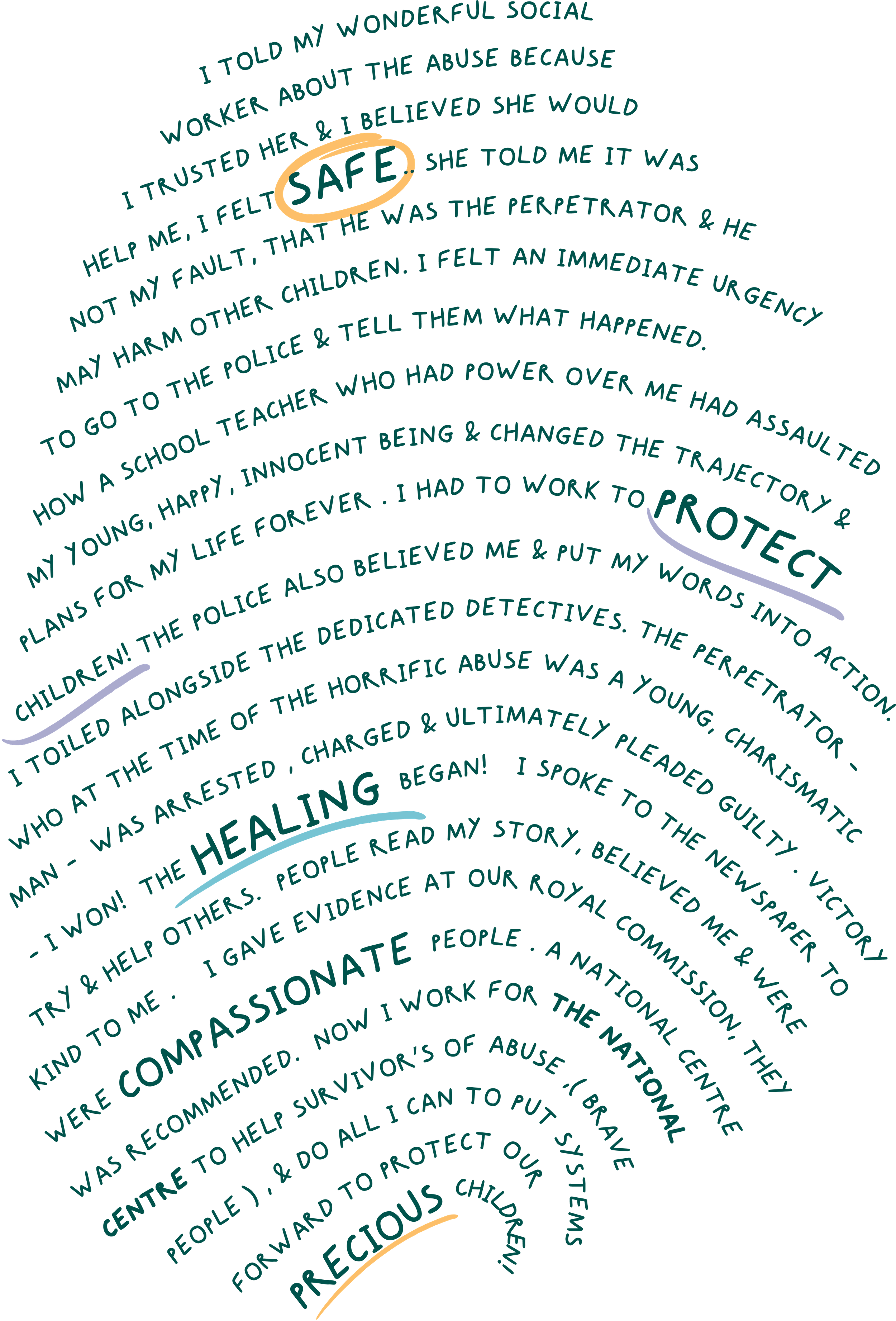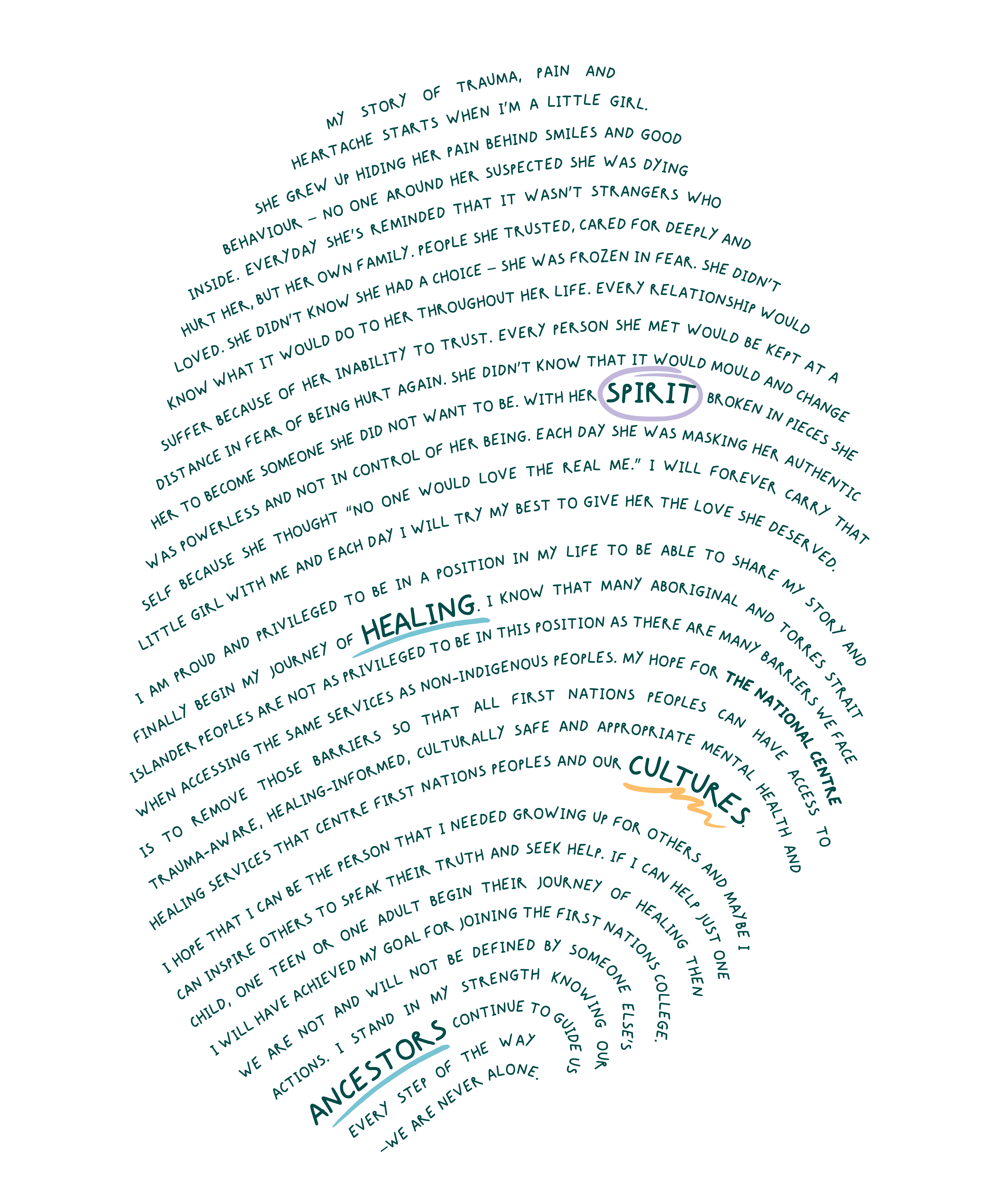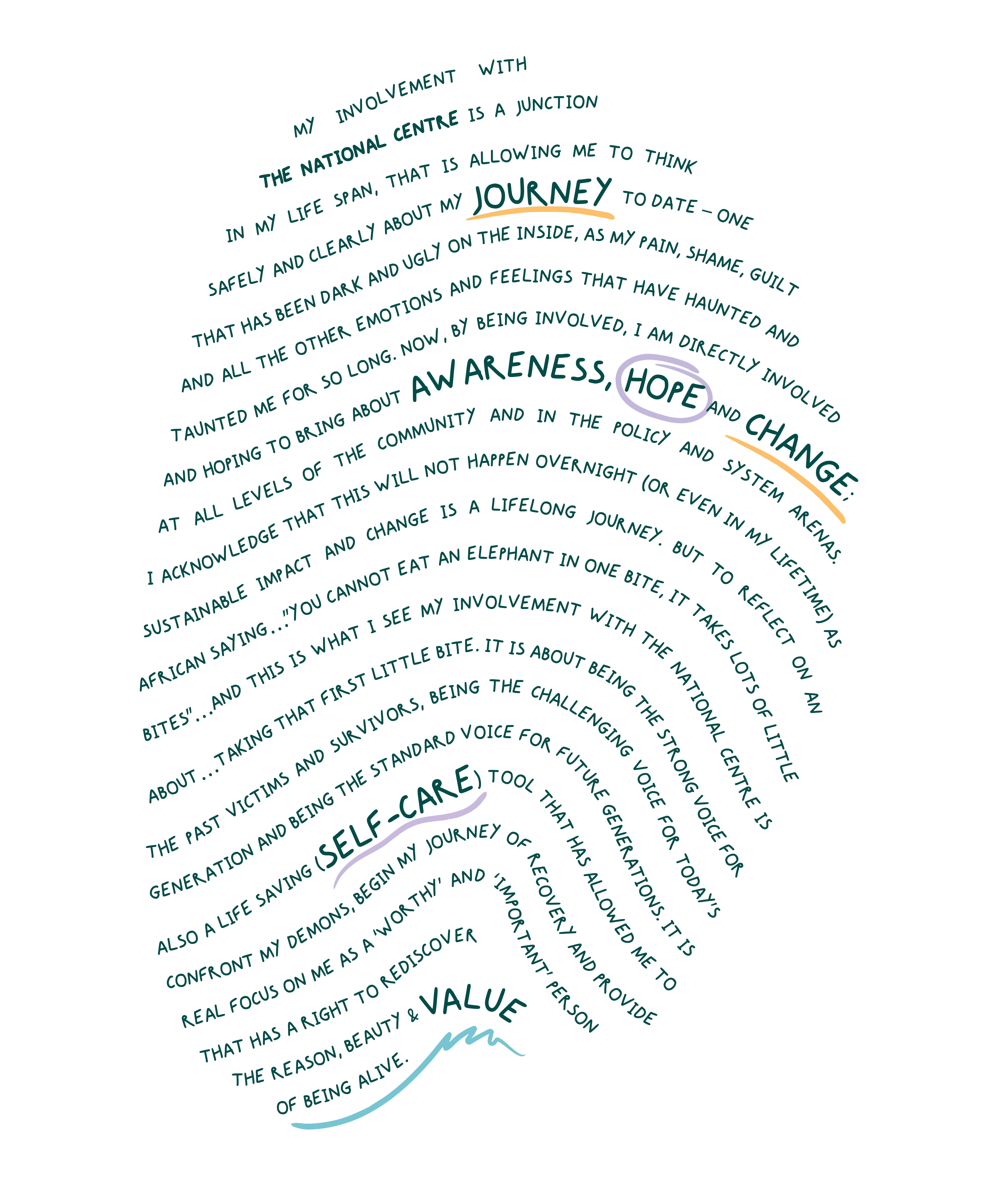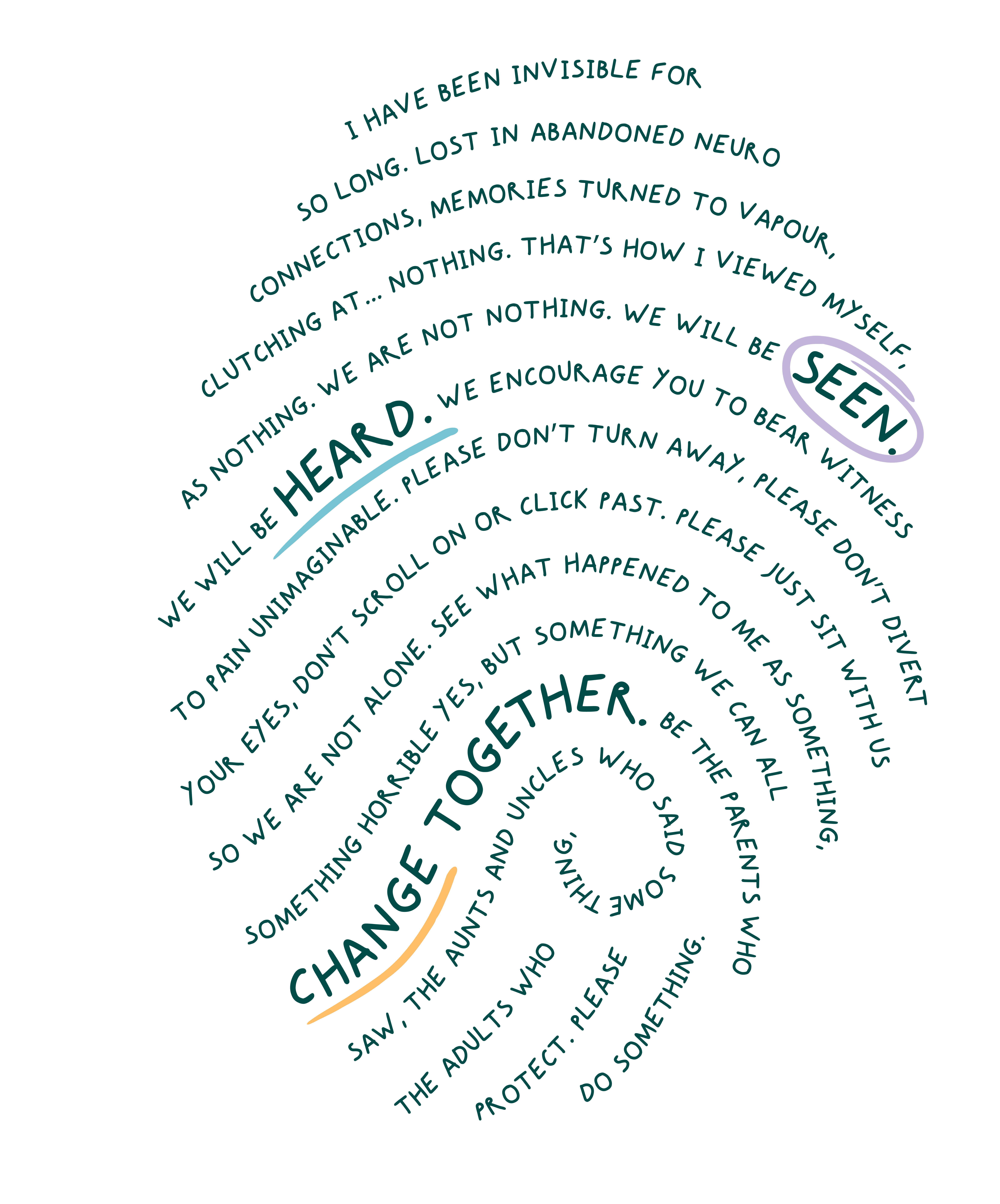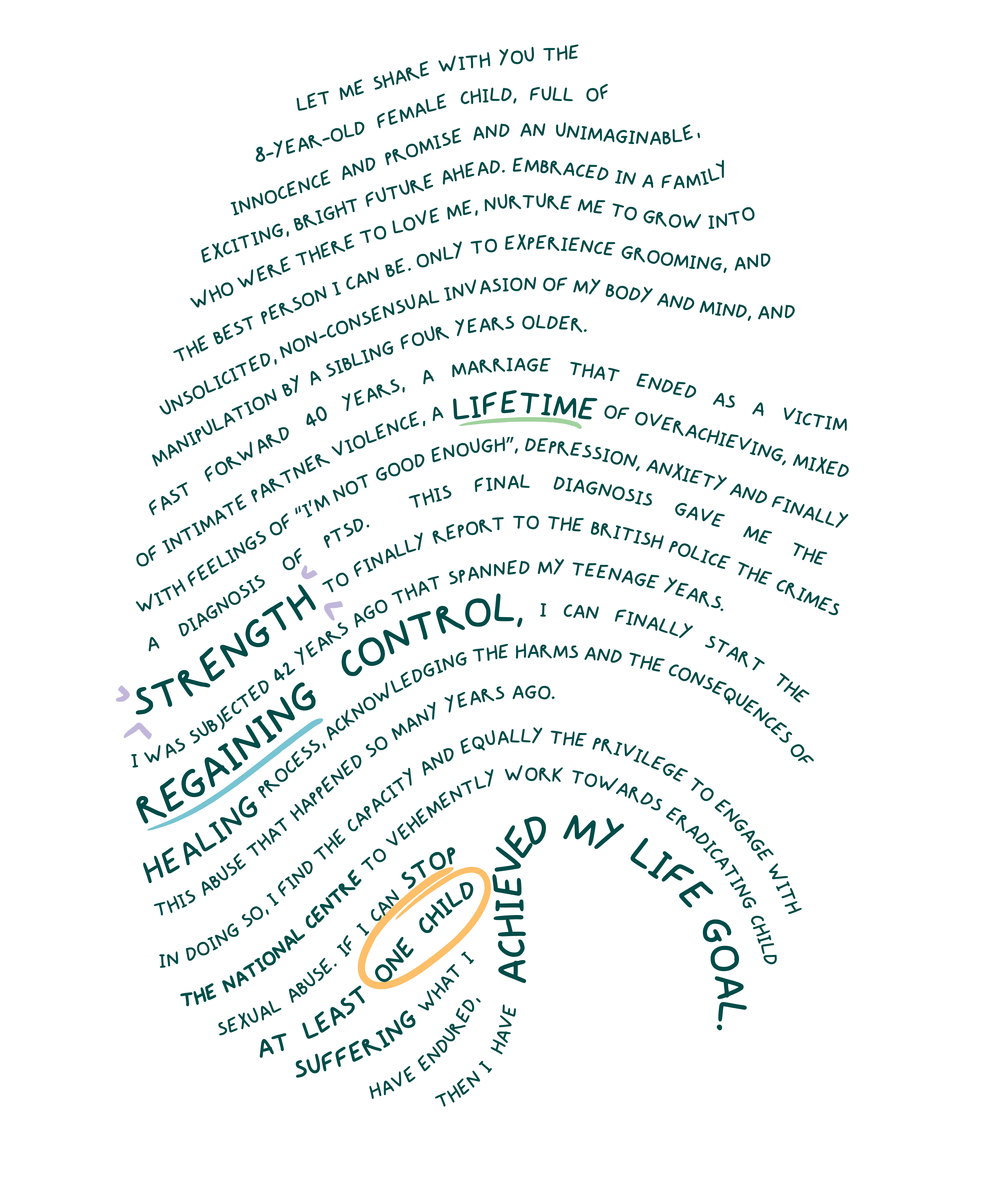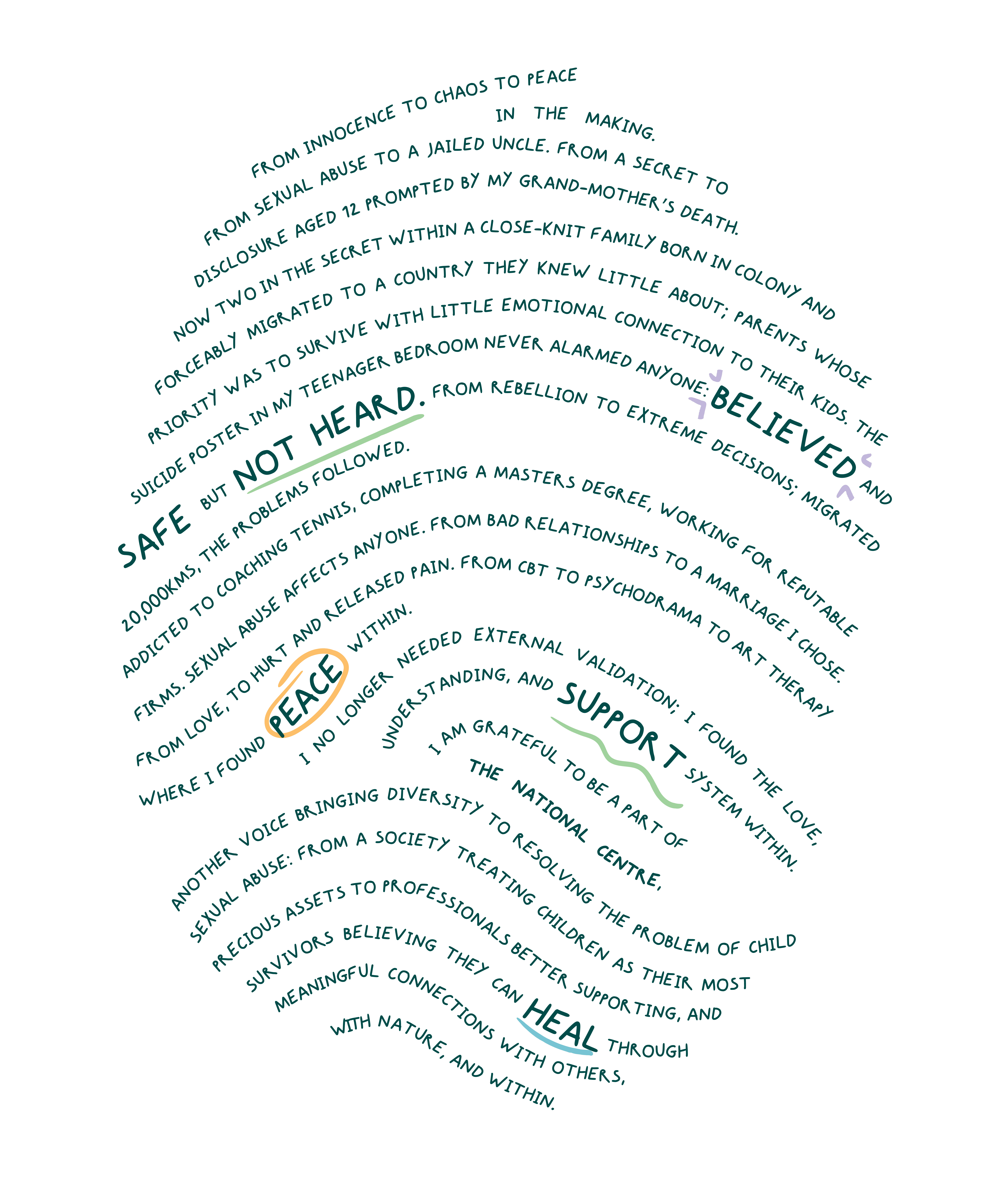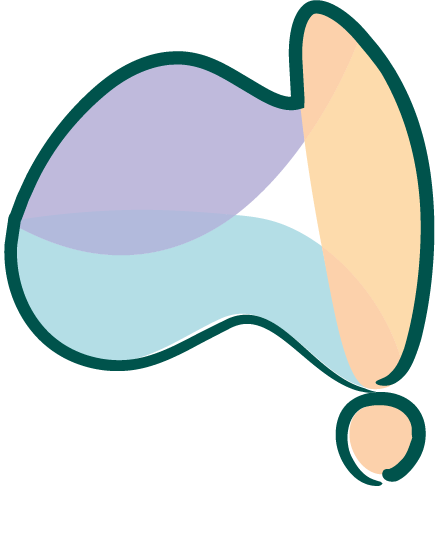 The National Centre for Action on Child Sexual Abuse is truly a 'national' Centre. The brandmark strikes a balance between empathy and expertise to establish the National Centre as a symbol of unity, hope and healing that spans the entire nation.
A focus on "action" has become a strong theme within the brand identity through the consultation with the lived experience panels. The brandmark on the East Coast of Australia creates a subtle yellow exclamation mark. In unison with the highlighting device under action within the same colour further emphasises this commitment to creating action and impact.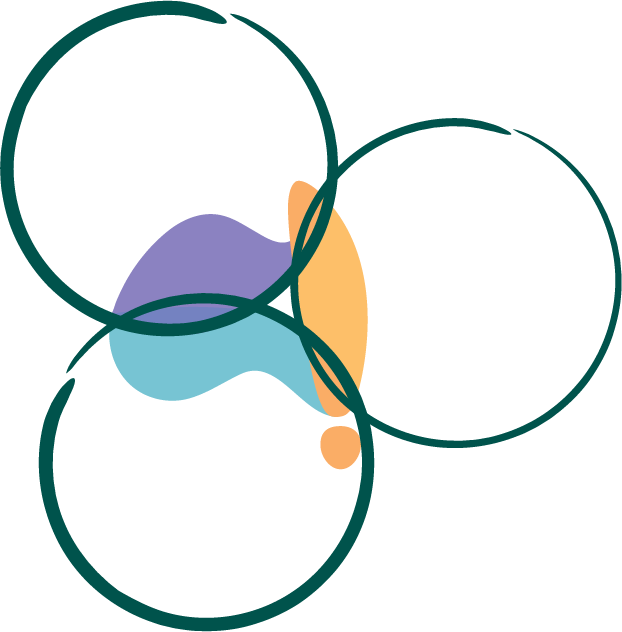 The coming together of Blue Knot Foundation, The Healing Foundation and the Australian Childhood Foundation marks a huge milestone for Child Sexual Abuse within Australia. The three circular shapes highlight the three brands coming together, and working together to create action.
A symbol of change and tangible progress. Embedded in the brand is strong symbolism. The space within the logo creates an upwards arrow that reflects the mathematical delta symbol representing measurable change. This highlights our unwavering commitment to progress, change and making a tangible difference for victims and survivors. This is at the heart of the logo, and the heart of the organisation.